"What we do flows from who we are" – Charles Colson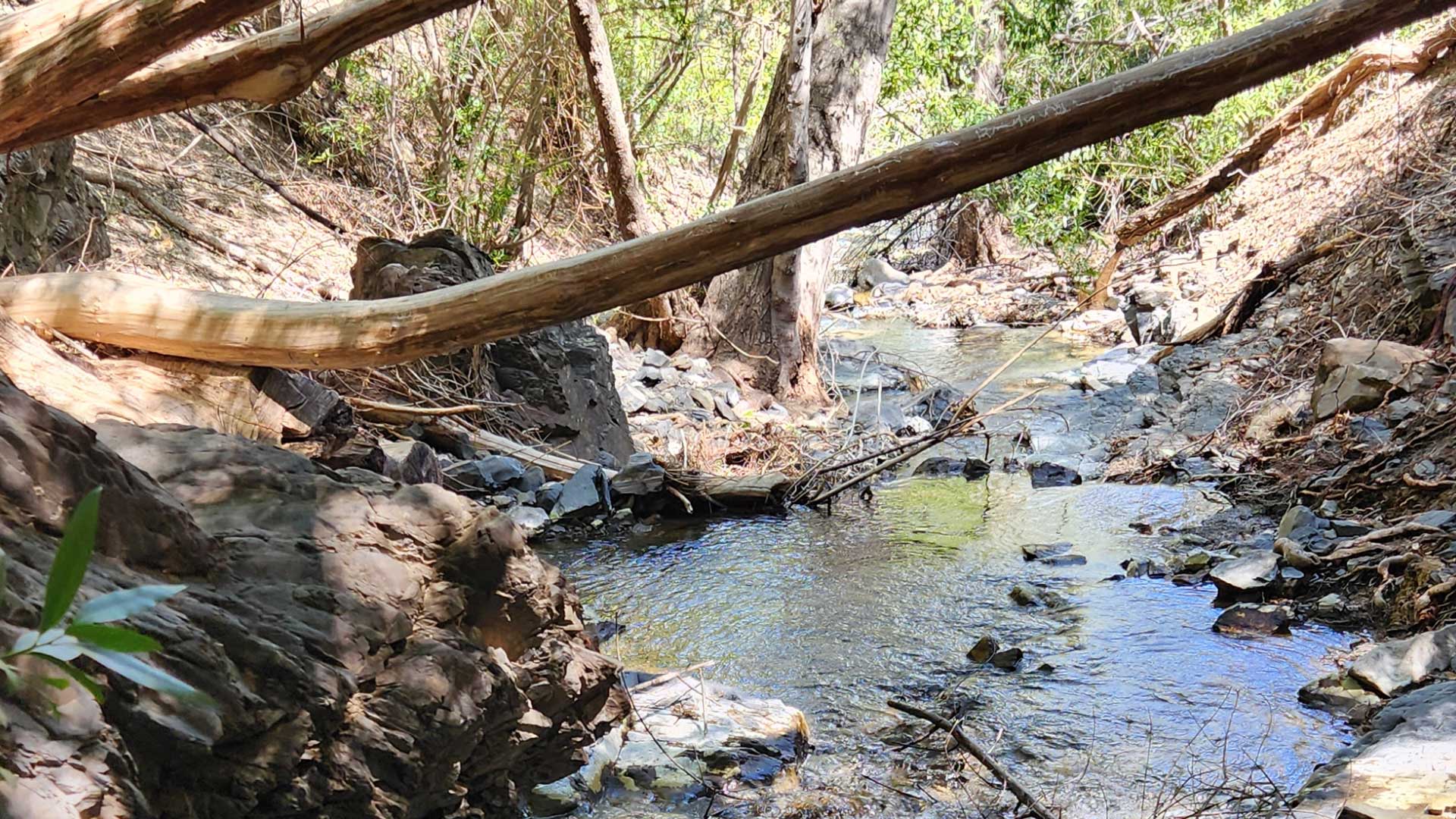 Our Story
Alex Dragos and Eric Hopkins are the co-founders of Blue Tomorrow, which was started in Santa Barbara, California in 2013. Since then, the Blue Tomorrow team has expanded and now included environmental scientists and technicians who specialized in planning, monitoring, and assessments to evaluate and develop solutions for environmental problems.
We are dedicated to helping people sustainably manage natural resources. We recognized that fresh water is one of humanity's most important resources and believe that water and ecosystems should be managed to improve social and environmental health. We are committed to working towards a future of responsible environmental stewardship.
Our Process
Blue Tomorrow helps clients strategically implement and adaptively manage environmental resources. For select groups, we often provide initial consultation, develop project scopes, and assist with grant applications free of charge.
Who We Work With:
Boy Scouts of American
California Trout, Inc.
Fisheries Resource Volunteer Corps
Los Padres Forest Association
National Fish and Wildlife Foundation
Santa Barbara County
Student Conservation Association
United States Forest Service
Pala Band of Mission Indians
Morongo Band of Mission Indians
Paskenta Band of Nomlaki Indians
Jamul Indian Village
Viejas Band of Kumeyaay Indians
La Posta Band of Mission Indians
Santa Ynez Band of Chumash Indians
Big Pine Paiute Tribe
Owens Valley Indian Water Commission
Our Process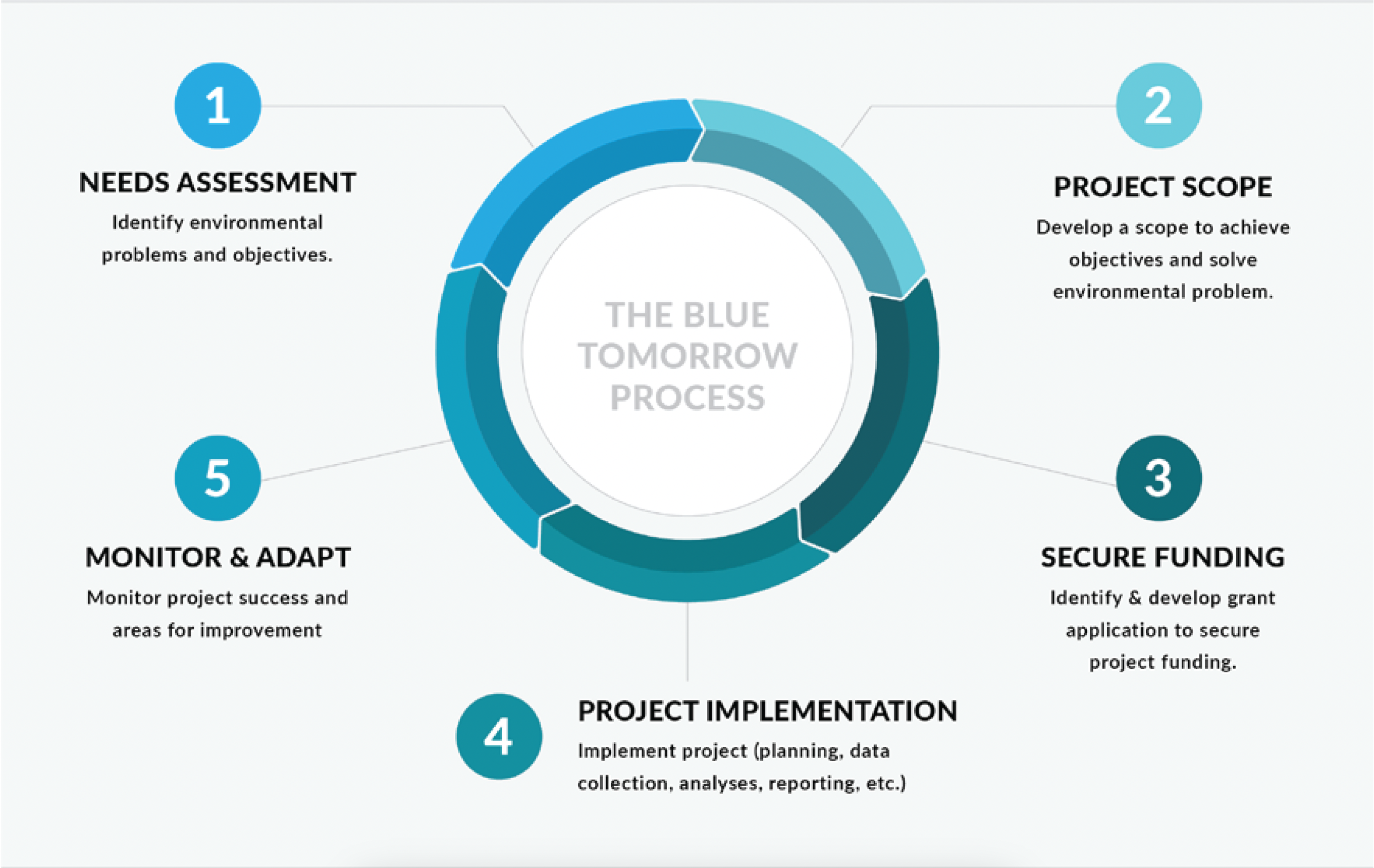 "Never doubt that a small group of thoughtful, committed citizens can change the world; indeed, it is the only thing that ever has." – Margaret Mead
Services We Provide:
Sampling and Monitoring
Data Management and Analysis
Spatial Analysis (Mapping)
Modeling
Data Visualization
Report Writing
Interpretive Signage
Communication and Outreach
Blue Tomorrow is an interdisciplinary team of environmental scientists who are dedicated to helping organizations sustainably manage natural resources and mitigate environmental impacts. We often assist clients with identifying and securing project funding. Our team has successfully developed grant applications for foundations, state, and federal funding that have led to project implementation.
Our Team
Alex Dragos and Eric Hopkins founded and manage Blue Tomorrow, LLC. Alongside Alex and Eric are a team of individuals who are committed to evaluating and developing solutions for environmental problems.
Alex Dragos
At Blue Tomorrow, Alex oversees the company's operations, business development, and project execution. Alex has a bachelor's degree from the University of California, Santa Barbara (UCSB) in Business Economics (2008) and master's degree from the Bren School at UCSB in Environmental Science and Management with a specialization in Water Resources Management and focus in Eco-Entrepreneurship (2013). Alex has over fifteen years of experience in public and private sectors working on project teams for construction development and environmental assessment projects. Alex oversees Blue Tomorrow's planning projects involving GHG emissions, climate change vulnerability assessments and adaptation plans.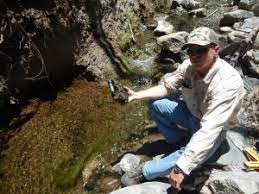 Eric Hopkins
Eric serves as lead scientist at Blue Tomorrow. Eric's education is focused in environmental science, hydrology, and water resources, having earned a bachelor's degree in Environmental Science with a specialization in Hydrologic Science from Chico State. Eric also has a master's degree from the Bren School at UCSB in Environmental Science and Management with a specialization in Water Resources Management. At Blue Tomorrow, he develops project scopes and works with staff to ensure proper collection of samples, field data, and analysis of the collected data. He oversees project teams to efficiently manage projects on air quality monitoring, water quality monitoring, habitat assessments, and resource management.